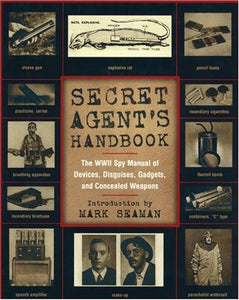 Details: Product Description Cloak-and-dagger escapades have long been a mainstay of film and literature, but the stuff of these movies and spy novels often had origins in real-life espionage. Originally used by British special operations agents to select weapons, gadgets, and disguises for their secret missions during World War II, this incredibly diverse manual illustrates actual techniques used during wartime. Featuring everything from exploding rats and Chianti bottles to shoes that leave barefoot prints and incendiary cigarettes and briefcases, this is an astounding look at the state of espionage during the war and the ingenuity of scientists and spies. About the Author Mark Seaman is a historian specializing in espionage and the author of The Bravest of the Brave, Garbo, and Special Operations Executive.
Author: Seaman, Mark
Edition: First edition. Full number line.
Number Of Pages: 272
Publisher: Little Books
EAN: 9781906251192
Release Date: 01-10-2009
Package Dimensions: 9.3 x 6.0 x 1.3 inches
Languages: English
Binding: Hardcover